Fantastic Christmas Wreath Ideas to Spread the Holiday Joy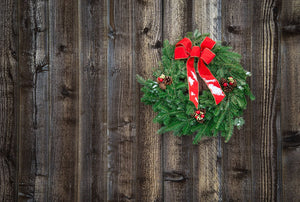 With the holiday season comes several well-known and beloved traditions. Stockings, carolers, Christmas lights, and Christmas trees all serve as warm reminders that the holidays are here. During this holiday season, you can spread the holiday joy by decorating your home and welcoming your guests with another famous item - a seasonal wreath. Wreaths are often the first thing that visitors see when they approach or enter your home, and they can leave a lasting impression.
The holiday design specialists at Bonnie Harms Designs have created specialty wreaths that evoke different themes of the winter holiday. These South Texas designers have made it their mission to provide customers with unique and memorable holiday decorations.
This Christmas, let Bonnie Harms Designs help you select a beautiful and ornate wreath for your home! Visit our website or call us at (956) 655-2935.
A Few Wreaths For The Holiday Season
For starters, we have the Floral Cross Wreath. This wreath has a reserved and understated design that still manages to be unique and beautiful. It uses Texas summer flowers to form a cross, which reminds viewers of both the true meaning of Christmas and the warm and inviting climate of Texas.
A more lively design is the Christmas Wreath-Feliz Navidad wreath. This is a non-traditional Christmas wreath that comes with a very intricate and colorful design featuring plenty of gorgeous ribbon, splendid flowers, and glossy Christmas balls. This wreath is sure to bring a smile to your face.
Perhaps the most striking designs in the Bonnie Harms' collection are our succulent wreaths. These wreaths take the popular and beautiful plants native to the American desert states and combine them into a traditional circular wreath, which gets more interesting the closer that you look at it. Bonnie Harms' holiday designers have taken an unmistakable icon of the South and seamlessly integrated it into a traditional Christmas decoration.
We have more traditional Christmas wreaths available too, such as the Colorful Christmas Wreath and various Christmas Santa Wreath options. These decorations take more familiar objects associated with the holiday, such as ornaments, gift ribbons, and Santa dolls, and combine them to give your entryway a casual and welcoming feeling.
When looking for a wreath, you should consider the overall theme of your Christmas decor and find a wreath that fits the theme of your design. We have wreaths for a Southern-themed Christmas, rustic Christmas, traditional Christmas, and everything in between. Be sure to match your wreath with your decor inside the house and in your yard to create the best impression for your guests. Christmas is the holiday where you can put forth a lot of effort to show your spirit for the season, and nothing helps tie a well thought-out series of decorations like a memorable wreath.
Find the holiday wreath of your dreams at Bonnie Harms Designs.
This Christmas, while you prepare to spend time with your family and friends, let the wreath design experts at Bonnie Harms Designs, create you a unique wreath that complements your home and your holiday décor. Trust in the design professionals who have been creating beautiful wreaths for people in McAllen and across the Rio Grande Valley for more than a decade.
Visit us online or call us at (956) 655-2935 to get a wreath your family will love!