Wreaths and More: Adding Flair to Fabulous Gatherings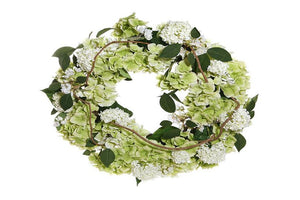 When decorating our homes for festivities, many of us love to go above and beyond, making sure that every space is lit up with the perfect style. Whether it be our dining area, bathroom, kitchen, or even our gardens and front doors, sometimes we just want the entire house to dazzle visitors.
While decorating, it is important to take note of every detail, especially if you plan to have a few fabulous gatherings with all of your friends and family members. Guests usually notice all the hard work that goes into decorating a home.
It is important that we decorate the outside of our homes with just as much love as we do the inside. Bonnie Harms Designs is just the place to find that perfect accent to add to your front space.
We have a selection of well thought out and creative wreaths for any special occasions. Let's take a closer look at some of the ways you can add a little bit of personalization to your upcoming events.
Graduation Parties
Is your high school grad heading off to college soon? Many of you will be throwing some extravagant parties, inviting almost everyone you know to celebrate the accomplishments of your son or daughter. Bonnie Harms Designs can provide you with the best way to show love and support with personalized collegiate hand-made wreaths. It is a perfect keepsake that you can either hold on to or send off with your new college grad as a lovely memory of their home.
4th of July Celebrations
Many of us will be celebrating Independence Day with some fun outdoor activities and delicious barbecue. As we decorate our homes with American pride, besides having our nation's flag waving gloriously in our front yard, don't forget to add some love to your front door with a spectacular wreath showing just how much you love America and cherish the holiday. Visit the Bonnie Harms Designs website to view all of the spectacular designs and custom-made wreaths we offer.
Celebrating a New Baby
At times it seems like our friends and family members start having babies left and right. Often times this means that there will be plenty of occasions where you may have to host a baby shower or gender reveal party for the mom-to-be. Bonnie Harms Designs can provide you with the most aesthetically pleasing wreaths for both mommy and baby to enjoy. Not only will your loved one be able to decorate the event space with some stylish and unique decorations, but you can also send it home with the honored guest as a special memento.
Bonnie Harms Designs has the perfect wreath for any holiday or celebration.  
No matter what the occasion may be, Bonnie Harms Designs has what you are looking for. If you are seeking a custom design, send us an email of your idea to bonnie@bonnieharmsdesigns.com, along with your name and phone number. We will work with you and do our best to make your vision a reality. Or if you have any other questions about our products and what we can offer, contact us at (956) 655-2935.